EPPSA Graduate Energy Poverty Dissertation Completion Fellows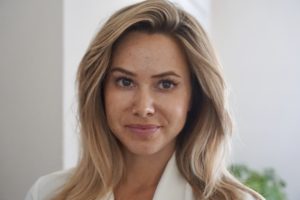 Lauren Nareau is a doctoral candidate in the Department of Anthropology at the University of North Carolina, Chapel Hill. She earned her MA in Social Sciences from the University of Chicago and her BA in Anthropology from the University of California, Berkeley. She is the recipient of the EPPSA Graduate Energy Poverty Dissertation Completion Fellowship. As a socio-cultural anthropologist, her research focuses on the cultural, environmental, and economic dimensions of plant-based biofuel production as it intersects with invasive species management in Cuba. Her doctoral fieldwork ethnographically investigates the ways in which Cuban households attain supplemental forms of domestic-use energy by making or buying charcoal made from a clean-burning, yet highly invasive plant species called Marabú.
Graduate Energy Poverty Fellows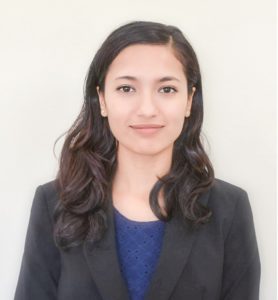 Prabisha Shrestha is a PhD student in the Department of Geography at UNC-Chapel Hill. In her doctoral research, she plans to use geospatial research methods to explore patterns of forest resources use under community forestry program in rural Nepal and investigate impacts of indoor air pollution from using fuelwood for cooking on women's health. She holds a B.S. in Environmental Science (major) and Public Health (minor) from the Asian University for Women in Chittagong, Bangladesh and a M.S. in Forestry, with specialization in hydrology, from the Southern Illinois University Carbondale. Before starting her PhD, she worked in two research positions investigating natural resources use patterns and assessing impacts of anthropogenic activities ranging from surface coal mining in Eastern Kentucky to military training in Fort Leonard Wood, Missouri.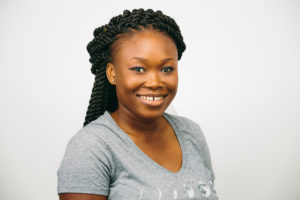 Rajah Saparapa is a Ph.D. student at the University of Michigan School for Environment and Sustainability. She holds a MEM in Environmental Economics and Policy from Duke University and a BA in Economics from McDaniel College. Before joining the University of Michigan, Rajah worked as a Policy Associate for the Energy Access Project at the Nicholas Institute for Environmental Policy Solutions. In this role, Rajah worked on building knowledge and networks to inform key decision making related to energy poverty in developing countries. She is interested in the role of energy access in reducing poverty and spurring sustainable rural development. Her research interests include policy, development, and energy poverty in Africa.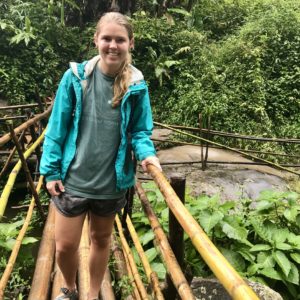 Logan Richardson is a PhD student in the Department of Forestry and Environmental Resources at North Carolina State University. In 2018, she graduated from Furman University with degrees in Economics and Sustainability Science. During her undergraduate career, Logan helped to evaluate the progress of her campus becoming carbon neutral by producing annual greenhouse gas reports. She also conducted research focused on creating a framework to measure the sustainability level of Croatia by analyzing social and biophysical indicators. At NC State, Logan is a Graduate Energy Poverty Fellow and completes coursework focused on environmental economics and geospatial analysis. Logan is interested in understanding the joint economic and environmental implications of energy-related poverty.
Kate Brandt is a doctoral student in the Department of Geography at the University of North Carolina–Chapel Hill. She Rutgers University in 2018 with degrees in Geography and Environmental Planning and Design. Her research investigates the health impacts of fuel burning in energy poor households with an emphasis on understanding of the gendered impacts and processes in energy transitions. Prior to beginning doctoral training, her research that investigated the links between the built environment, natural hazards, and human health as part of the Citizen Science GIS research site in Belize. At UNC, she is a Graduate Energy Poverty Fellow with the EPPSA project and a Carolina Population Center Predoctoral Trainee.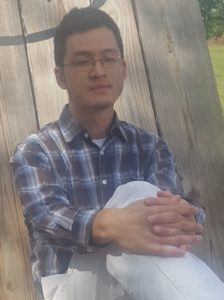 Daniel Han is a PhD student in the Department of Public Policy at the University of North Carolina at Chapel Hill. Originally from Kansas, he graduated from the University of Chicago in 2018 with a BA in Economics, a BA in Mathematics, and a Minor in Statistics. His current research interests relate to individual decision-making with regards to energy and environment-related issues, and how policies can tackle global climate change without overburdening those with the least resources.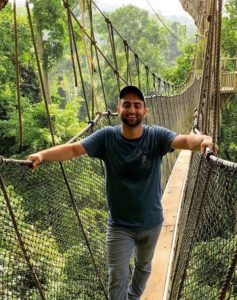 Cyrus Sinai is a Geography PhD student at UNC Chapel Hill. He graduated from UCLA in 2015, where he studied international development, geospatial information systems (GIS), and public health. As an undergraduate, he conducted research on the links between HIV prevalence and resource extraction industries in eastern Cameroon.  After graduating, Cyrus spent 3 years working in the Democratic Republic of the Congo (DRC) with the UCLA-DRC Health Research & Training Program, assisting the Congolese Ministry of Health with infectious disease surveillance and research. As a part of the EPPSA program, Cyrus is focused on exploring the impacts that health facility access to electricity and information communication technologies (ICT) has on infectious disease surveillance, prevention, and control efforts in sub-Saharan Africa.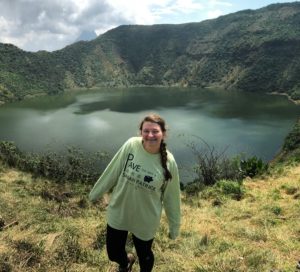 Stephanie Parsons is a Graduate Energy Poverty Fellow in her second year as a doctoral student in Civil Engineering at North Carolina State University. She graduated from Auburn University with a degree in Mechanical Engineering in 2018. During her undergraduate career, she was heavily involved in Auburn University's chapter of Engineers Without Borders, traveling to Bolivia and Rwanda to install potable water distribution systems. Stephanie is currently working on analysis of the personal air pollution exposure data that was collected during the baseline campaign for the Zambia Clean Cooking Study (ZCCS). Additionally, she is working on laboratory emissions measurements of one of ZCCS's intervention stove, the MimiMoto.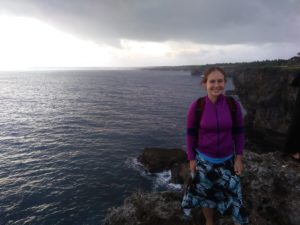 Emily Floess is a Graduate Energy Poverty Fellow entering her first year as a doctoral student in Civil Engineering at North Carolina State University. She got her Bachelor's degree in Chemical Engineering and Master's degree in Environmental Engineering from the University of Illinois, Urbana-Champaign. After her Bachelor's, Emily was a 5 year Peace Corps volunteer in Liberia, teaching math, science, and adult education. After the Peace Corps, she worked for a water treatment nonprofit in Liberia, which helped provide clean drinking water to hospitals, clinics and communities affected by the Ebola outbreak. While getting her master's degree at Illinois, she measured emissions from improved and traditional stoves in China and brick kilns in Colombia and Nepal, and measured household energy usage in Nepal and China. Her master's thesis project was developing a global solar resource map for a stored solar cooker. Her research interests are energy access and transitions in developing countries, and emissions from household energy sources.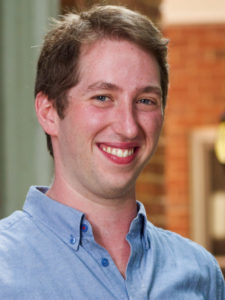 Mark Radin is a Ph.D. student at UNC-Chapel Hill at the Department of Environmental Science and Engineering. He received an MA in International Development at the Johns Hopkins School of Advanced International Studies and a BA in International Studies from Washington University in St. Louis. He joined the FUEL Lab in 2018 and has been working on numerous projects focused on energy poverty in Sub-Saharan Africa. He is interested in studying policies and interventions promoting environmental health, which includes water, sanitation, and clean cooking.
---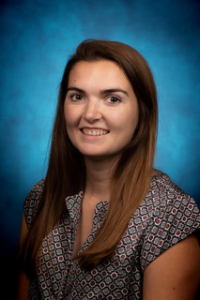 Shannon Lloyd is a Master's student at the School for Environment and Sustainability, University of Michigan, specializing in Environmental Policy and Planning.  She received her BA in Geography, concentrating in Earth Science/Environmental Studies and GIS from UNC Greensboro.  Her interests are in the intersection of women's empowerment and environment as it relates to energy access.
Undergraduate Energy Poverty Fellows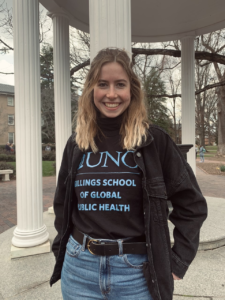 Madeline Chandler is an undergraduate from North Carolina studying biostatistics at the Gillings School of Global Public Health. She hopes to one pursue a PhD in epidemiology.
RTI Confronting Energy Poverty Interns
EPPSA Alumni
Dissertation Completion Fellows
Averi Chakrabarti received her PhD from the Department of Public Policy at the University of North Carolina-Chapel Hill in 2019. Her research focuses on poverty alleviation programs, human capital attainment and gender issues. Through her dissertation, she seeks to identify factors that engender severe harms for children and adolescents—infant mortality, physical violence and school dropout—and point to ways in which they might be addressed. The chapter that focuses specifically on energy poverty examines how a cash transfer program in Zambia impacted youth school participation by reducing household dependence on collected firewood. For this research, Averi received the 2018-2019 EPPSA Graduate Energy Poverty Dissertation Fellowship.
.
Undergraduate Energy Poverty Fellows
Louise Lindegaard is a 2019 graduate of the University of North Carolina at Chapel Hill with a double major in Geography and Biochemistry. She is interested broadly in energy related challenges and hopes to continue her studies in graduate school. As a Undergraduate Energy Poverty Fellow, Louise assisted in the data collection by developing survey features, and facilitating field work. She will continue working with and analyzing the data collected in the field in order to write a senior honors thesis.
Valerie Lundeen is a 2020 graduate of the University of North Carolina at Chapel Hill with a double major in Economics and Public Policy and a minor in Journalism. Her studies focus on poverty alleviation in Sub-Saharan Africa, with an emphasis on issues relating to food systems. As a UEPF, Valerie joined the field team in Zambia, where she worked to collect and analyze data on fuel-saving cookstoves. She is interested broadly in the economic implications of energy-related poverty, including barriers faced by some households to adopting clean technologies.
Wesley Hayes is a 2020 graduate of North Carolina State University with a major in Environmental Engineering. He enjoys working on international projects and was a member of NCSU's Engineer's Without Borders chapter, working on a water resources project in Guatemala. As an Undergraduate Energy Poverty Fellow, Wesley travelled to Zambia and assisted in the collection of personal exposure data.
RTI International Interns
Maggie Abbott has contributed to the Household Air Pollution and Perinatal and Neonatal mortality project led by the University of Sydney. Her primary focus is processing household air pollution (HAP) exposure data from the pilot study conducted in 2016. She consolidated the HAP exposure data collected with the MicroPEM and surveys into a validated database. She will continue with the data analysis and write a draft manuscript for publication in a peer-reviewed journal. She also revised and clarified procedures for downloading MicroPEM data and processing the data for our Bangladeshi collaborators. Lastly, she is assisting in laboratory experiments to improve the quality of the MicroPEM data collected in HAP exposure studies.
Charlie Garnett is a 2019 graduate of the University of North Carolina at Chapel Hill majoring in Environmental Science concentrated in smart cities. His research focuses on Sub-Saharan energy production and electrification options. More specifically, he has been gathering data on different energy sources and their relative mix in the overall energy supply for Malawi, Zambia, and Zimbabwe. This includes off-grid electricity options, mainly in the form of solar energy, and looking at what options are best suited for each area based on government, population, education, and income. He has also looked into current sources of funding, current electricity goals for these nations, and potential areas of improvement to further electrify Southern Africa.
Andrew has been working in RTI's Environmental, Technology, and Energy Economics division over the summer. He has been involved in various projects within the division including analyzing the results of the FASOMGHG model, researching and helping to construct an economic model on supply elasticities, and evaluating written reports for federal agencies like the EPA. In every case Andrew has been a part of a multi-disciplined team where he has brought his own specific skills to use while learning from those around him.